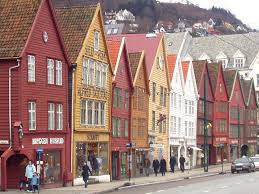 Oslo Chauffeur Service is proud to serve Bergen, Norway.
Bergen is a classic European city full of history and charm. Situated around seven mountains, Bergen embrases a unique combination of nature and culture. Bergen is also the second largest city in Norway with a population of close to 300,000.
Whether you arrive by scheduled flight, private or corporate jet, we offer a Fixed Rate Airport Transfer Service from all Major Airports in Norway, including (BGO) Flesland Airport in Bergen Norway.
In addition to business travel in Bergen, Oslo Chauffeur Service provides exclusive sightseeing tours, hotels transfers and cruise ship transfers throughout the city.
Welcome to Bergen!